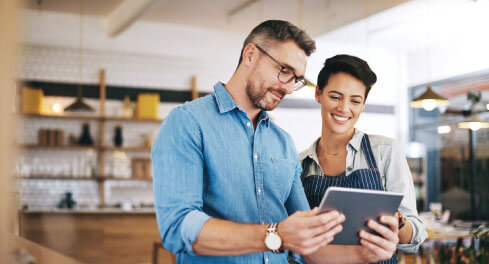 Get the fundamentals right from the start: build a business not a job
The first stages of starting a business are the most crucial: it's when you get clear on what you want to create and how you're going to achieve it.
Failure to take the right steps at the beginning can hijack your big plans; you end up simply creating another "job" that eats away at your time, energy, and resources.
What you really want is a business that frees you from all that, right?
That works without you constantly have to be there to make all the decisions and take the actions?
That gives you more time and freedom – not less?
Wasn't that the main reason you decided to start a business in the first place?
With extensive experience in helping start-up business owners around NSW, we can help you build a business that serves you rather than the other way around.
This includes advice on all aspects of starting a business, such as:
Purchasing or establishing a business
Business structure
Branding
Sales and marketing
Funding options
Legal matters
Accounting and tax affairs
A business flexible enough to work without you…
If you're just starting out as a supplier to high-end or niche trades in the building and construction industry or in professional services – we'd like to help you build a business that is flexible enough to work without you.
Our years of experience working with other similar businesses means we can help you avoid making the types of mistakes that other business owners have made.
Firstly, we'll speak in a language that everyone understands – with no accounting jargon.
We can help you optimise your setup, providing you with the best start to develop your business with flexibility and appreciation of the life you want to create – as well as your business vision.
Key services and strategies
New business setup and structural implementation for sole traders, companies, partnerships and trusts
Business plan formulation – incorporating short and long-term growth strategies
Accounting ledger setup and training
Tax registration and optimisation
Strategic advice on business development
Application of technology to create efficiencies from day one
Recruitment advice so that the right people are in the right positions
Ensuring you have the tools you need to scale
Helping you maintain a healthy cash flow
Introducing sales and marketing strategies that help you grow