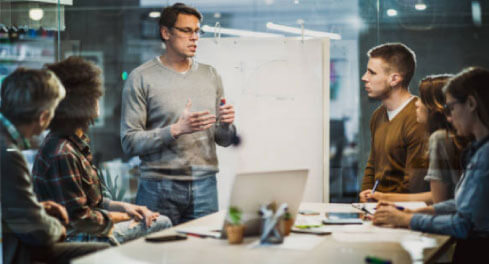 So, you have done your planning and preparation and you have launched your product or service…Now what?
Now you need to accelerate the commercialisation of your product or service to bring in some money!
We're here to help you make your new business a success story.
Our years of experience working with other similar businesses means we can help you avoid making the types of mistakes that other business owners have made.
Firstly, we'll speak in a language that everyone understands – with no accounting jargon.
We can help you optimise your setup, providing you with the best start to develop your business with flexibility and appreciation of the life you want to create – as well as your business vision.
Key services and strategies
New business setup and structural implementation for sole traders, companies, partnerships and trusts
Funding options
Business plan formulation – incorporating short and long-term growth strategies
Accounting ledger setup and training
Tax registration and optimisation
Strategic advice on business development
Application of technology to create efficiencies from day one
Recruitment advice so that the right people are in the right positions
Ensuring you have the tools you need to scale
Helping you maintain a healthy cash flow
Introducing sales and marketing strategies that help you grow
If you would like to discuss your business needs, please book an appointment.
Download our free Business Start-Up Guide for some expert tips on getting your business off the ground.
We also offer a Client Advisory Board service – a great resource for every business. You get industry experts in your very own board of advisors, ready to help make your business a success. To learn more about this exciting service, download our Client Advisory Board guide.