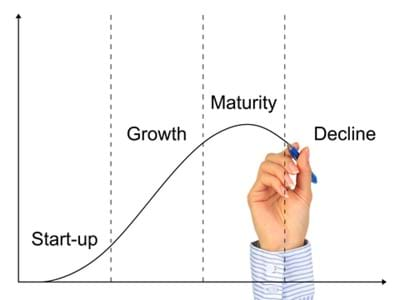 Every Business Should an Exit Plan
It's no surprise that business exit strategy is often overlooked until the last minute. Whether you're getting ready to launch your dream start-up or knee-deep in daily operations, the last thing you're thinking about is the day it all comes to an end. But when that day does come, you'll want it to have all been worth it, and that's why you need to start planning your exit from the beginning.
An exit strategy is a key element of any business plan. It will help you maximise the value and minimise the pain of closing down your business.
In fact, a well-planned exit doesn't just set you up for the day you sell-up or retire. By designing your business around maximising the exit price, you're effectively implementing value and profit boosting strategies that can start benefitting your business today.
"To begin with the end in mind means to start with a clear understanding of your destination. It means to know where you're going so that you better understand where you are now and so that the steps you take are always in the right direction."      – Stephen Covey
How Pretium Solutions Can Help Plan a Successful Exit 
Pretium Solutions can assist with building an exit strategy into your overall business plan that aligns with your financial and personal goals and ensures you reap the maximum reward off the back of your hard work.
No matter what stage of life your business is in, we can step in as expert exit strategists. We'll help you create a plan that:
Assesses your business in its current state to uncover where improvements can be made to achieve greater profitability and sale value
Examines the various options available for exiting and the range of possible outcomes
Advises you on business valuation and the most advantageous time to sell
Provides advice on tax efficiency and possible methods for reducing tax payable upon sale
Provides a structured plan towards retirement or business sale that can help you achieve greater profits and efficiency straight away
Helps you maximise sale proceeds by assisting you with the negotiation process
Better prepares your business for an unexpected or urgent need to exit
Planning your exit strategy with Pretium Solutions can help you realise what you truly want to achieve from your business, and what you need to do to make it happen. Contact us to get started.
As a first step, download our free eBook on exit planning.
It's never too early to think about the end – today.
We also offer a Client Advisory Board service – a great resource for every business. You get industry experts from all areas of business in your very own board of advisors. Whether it's help with exit planning, problem solving or some other task, having an independent board of advisors is an essential part of running a successful venture. To learn more about this exciting service, download our Client Advisory Board guide.