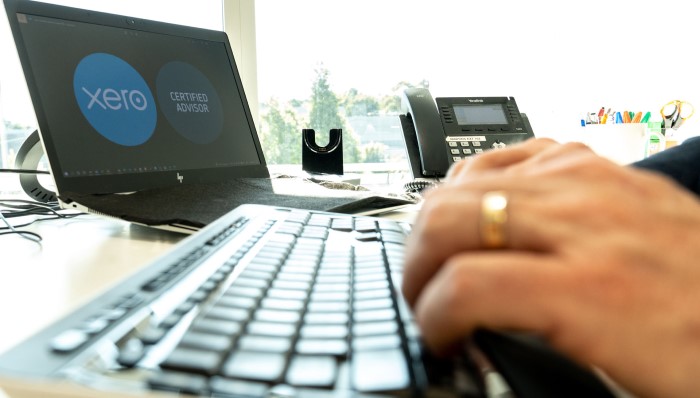 Online accounting made easy
Cloud-based accounting systems like Xero integrate real-time, automatic importation of your bank account transactions, so your financial data is up-to-date at all times. There's only one version of it – tied to your secure login details – so you can access your accounts from the office, at home, at a work site or anywhere with an internet connection – no more being tied to your desktop!
Xero Accounting Features 
Xero is an accounting software developed for small business that runs exclusively in the cloud. What that means is that all of your accounting data is securely stored online, ready to be accessed anytime, anywhere, from any device with an internet connection.
Created specifically for small businesses, Xero will literally transform the way you run your business. How? It's extremely simple to learn and use and is designed to save incredible amounts of time. If you haven't tried it yet, we guarantee Xero will change the way you feel about 'doing the accounting'.
Collaborate online
One of the most unique features of Xero is that it provides a single platform where small businesses and their advisers can collaborate together online, from their own devices. You can choose who you want to give access to, then have them log in and view the same figures and reports at the same time.
Accounting features for small businesses
All of Xero's features have been created to make small business accounting easier. They include:
Bank reconciliation
File attachments
Bill payments
Online invoicing
Payroll
Bank feeds
Mobile access
World-class security
Invoicing
Financial reporting
Unlimited users
Expense claims
Purchase orders
Unlimited email support
Fixed asset depreciation
Xero continually improves and adapts to meet the needs of small businesses, and every Xero update is free!
Xero works with hundreds of add-on apps
Xero is also able to integrate with a large network of add-on applications to help you manage all aspects of your business. These include CRMs, point of sale, time tracking, inventory management, invoicing and reporting plus a wide range of specialised software for specific industries.
To find out why small businesses all over the world love doing their accounting online with Xero, fill in our short questionnaire about your cloud accounting needs, and we'll get back to you.
Questions About Xero?
Are you using Xero already, but need training on some features?
Leave us your questions here. We regularly create training videos and run webinars to help our clients better use business tools.