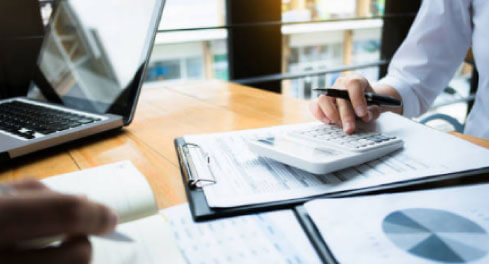 If you own a small or medium-sized business in Baulkham Hills, you'll need an accountant.
Pretium Solutions specialises in dependable, efficient, and always precise tax accounting and business advice. We've worked with hundreds of business owners in the past and would be delighted to work with you as well.
We recognise that as your business grows, your needs will shift. That's why we make certain that our comprehensive, customizable accounting services are suitable for any stage of a business's lifetime. This encompasses everything from aiding you with the planning phase to building your critical (and frequently overlooked) exit strategy.
Why Choose Us
When you hire Pretium Solutions to help you with accounting or tax returns for your business, you are hiring the best tax accountants in Baulkham Hills.
We like training the teams behind new firms and start-ups in the Baulkham Hills area how to make the best accounting and business decisions.
Our business advice services can help you not only establish business ideas, but also put them into action, ensuring that your company grows and achieves its full potential.
Pretium Solutions is incredibly adaptive and experienced in working with a wide range of industries. We recognise that, whether you're running a consultancy or a software start-up, business success will always be at the heart of what we do.
What We Offer
From the moment you come up with a business idea to helping you develop an appropriate exit strategy when it's time to close your doors for the last time, our tax accountants can help you with all aspects of keeping things going smoothly at your small business.
We can take care of bookkeeping and accounting in a timely and efficient manner. When it's time to make a big business choice, our tax accountants can also assist you with preparing your next move. Whatever your business objectives are, we can assist you in achieving them. If you're not sure, we can help you develop a business plan that will allow your business to grow sustainably.
Keep in mind that an accountant (or a business adviser ) isn't only someone to call when something goes wrong or when it's time for a tax audit. At every stage of your business, our comprehensive services can make your life easier and your firm more profitable and successful. If you think you might need an accountant, believe us when we say that you do. We'll help you see how it's possible to expand your business and assist you in realising your full potential.
Some of the services we provide include, but are not limited to:
Accounting and bookkeeping strategy and advice

Obtaining R&D tax credits

Management of cash flow

Requests for funding

Creating a plan of action to exit the business
Pretium Solutions recognises the amount of time, effort, and labour you put into your company and matches it. Our tax accountants can also bring a needed new viewpoint and professional level of accuracy because you're so focused on the details. We treat your business as if it were our own when you work with Pretium Solutions. That is why so many Baulkham Hills business owners have trusted us for so long.
Get in Touch Today
Pretium Solutions works with a diverse spectrum of businesses at various stages of development, and we'd be happy to discuss your specific needs. If you're a business owner or think you'll be one soon, contact Pretium Solutions immediately. Contact us now, we'd be pleased to discuss your all queries.