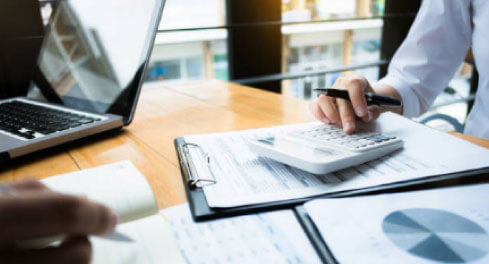 Tax Accounting for Small Businesses in the Hills District Area
Owning and operating a small to medium-sized business in the Hills District Area can have its challenges. Not only do you have to keep up with all the operational tasks, but you need to ensure the books are in order too. Managing the bookkeeping and accounting of a small business can take a lot of mental energy and time. This time could be better spent drumming up more business or tending to customer needs. That's where Pretium Solutions steps in to help. With our comprehensive small business accounting and bookkeeping services, you won't have to worry about the books or waste valuable time doing them yourself. We'll manage it all for you.
Small Business Bookkeeping and Accounting Services
With Pretium's small business accounting and bookkeeping services, you can be assured that your accounts will be accurate and up-to-date. We can advise on systems and processes to make your business more efficient. With our guidance, you will have accurate records for all your purchases, sales, and expenses.
Tax Planning
We'll keep ahead of the numbers for you, providing you information on the big picture so you know what type of tax liability you can expect the next year. With Pretium Solutions handling your accounting, you won't need to worry about staying in compliance with tax laws; we'll keep you up-to-date.
Be Prepared for an Exit at All Times
Every business needs to have an exit readiness plan. This plan helps prepare you for the future by maximising your current sales and ensuring your business maintains its value. Whether you decide to sell your business when you retire or you want to do it sooner, it's vital to have an eye and a plan for the future. Pretium Solutions will assist you with developing an exit readiness plan so that when the day comes to leave the business, you do so with the best outcome.
Create a Strategy and Advisory Plan
Many businesses struggle along and just break even. However, there is no reason for this to be the case with your small business. With the proper strategy and advisory plan, you can capitalise on your business's success. Pretium assists you with improving cash flow, tax planning, and boosting productivity. We will work with you to create a business plan that helps you stay accountable so that you will realise your goals.
Choose Pretium Solutions for all of your small business accounting and bookkeeping needs. Get in touch with us to find out more about our services and solutions for businesses.
Areas We Service:
Some of the locations that we service in the Hills District include: