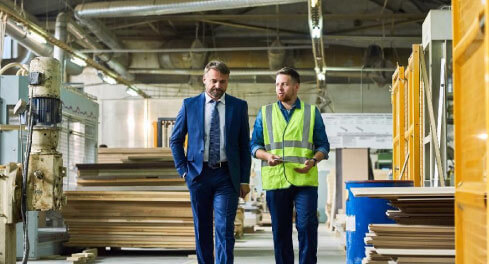 If you run a premium building supply business, working long hours only to suffer from tight cash flow and lack of profit, you're like countless other small business owners.
Working harder probably won't help you.
You already know your industry and your business inside and out. So, at some point, you need professional business advice to help steer you in the right direction.
An independent, "outside" perspective can help you:
Operate with greater efficiency
Free up cash flow and time
Work towards the reason why you started out in business in the first place
Partners in building your freedom
We help owners of premium building supply businesses gain freedom from their business. That's real and lasting value.
Right now, it might seem that everywhere you turn there's an unpaid customer invoice to chase up, paperwork to complete, and fires to put out.
You're juggling countless roles and it all seems a million miles from the big picture you had in mind when you started out.
Remove the stress from your business and make life easier. Like we've done for many others in your industry.
It's not about simply understanding typical small business challenges; we get to grips with the unique challenges you face as a building supplies business.
We'll start with:
A comprehensive business review: What's working well? What can be made more efficient? What's preventing you from growing or robbing you of valuable time?
A business development plan: Recommendations for improvements: the "quick wins" and longer-term strategies to im prove your business.
Then we'll help you work towards:
Systemising your business and making it more efficient, so that you're not repeating the same mistakes and starting everything from scratch with each new job or client.
Improving cash flow management processes that get you paid quicker by clients and take the stress out of paying the bills.
Developing your team so that the right people are in the right positions and every decision doesn't depend on you being there.
Introducing technology wherever appropriate, to help your business manage tasks more efficiently.
Reducing the burden of record keeping and compliance, so that you have more time to spend on more important things.
Improving relationships with financiers to make it easier to invest in your business when you need an injection of funds.
Growing the long-term value of your business so that you're in a position later on to exit, if that's your wish.