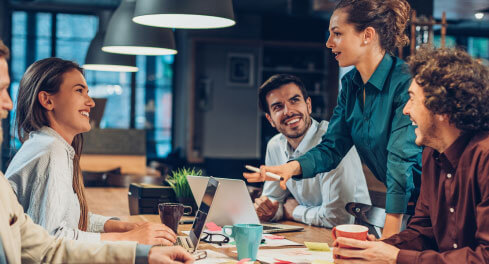 Making Tough Decisions to Grow Professional Service Businesses
You offer a fantastic service and your clients love you.
So why is it so hard to grow your business? And why does it consume so much of your time that there seems little left for the other important things in life?
Whether you're a lawyer, consultant, IT professional, conveyancer, HR professional or other professional service provider, you'll know what it means to plough endless time, effort, and resources into your business.
It can be difficult to stand back and make the tough decisions required for you to grow.
That's where we can help.
Freeing you up to focus on providing quality service
As well as all the client-facing work you do, you may have to look after sales and marketing, accounts receivable, cash flow management, supplier management, dealing with employees, and more?
If you hire a small team, it's hard to get the right people and keep hold of them. After all, you don't have the seemingly limitless resources of the corporate service providers.
So you're often putting out fires and don't have time to focus on improving service to clients or on the strategic direction of your business.
And it leaves little time for the things that matter most in your life.
So how can you gain more control, clarity and confidence in the future of your business, while also freeing you up to spend more time on the things that do matter?
It starts with creating efficiencies that release you from the time-consuming tasks you face; getting the right people in the right positions; and then focusing on proven strategies for growth and increasing value.
Once this in place, you're freed up to focus on providing the quality service for your clients that helps you differentiate your business from the rest.
We'll start with:
A comprehensive business review: What's working well? Where can you become more efficient? What's preventing you from growing or robbing you of valuable time?
A business development plan: Recommendations for improvements: the "quick wins" and longer-term strategies to improve your business.
Then we'll help you work towards:
Systemising your business and making it more efficient, so that you're not repeating work unnecessarily.
Developing a team of people so that you can delegate responsibilities while you focus on what your clients need.
Improving cash flow management processes to free up valuable funds.
Introducing technology wherever appropriate, to help your business manage tasks more efficiently and with fewer errors.
Growing your business by investing time in proven sales and marketing strategies aimed at winning new clients and broadening your market.
Increasing the long-term value of your businesses so that you're in a strong position down the track to exit, if desired.